Sodium nitrate, also known as Chile saltpetre, is the nitrate salt of an alkali metal with the chemical formula NaNO3. This compound readily dissolves in water. While Sodium nitrate can be naturally found in Chile and Peru, it can also be synthetically produced through industrial procedures. The manufacturing process involves a neutralization reaction between Nitric acid and either Sodium carbonate or Sodium bicarbonate. Sodium nitrate is used in the production of fertilizers, food preservatives, and explosives.
When you're buying sodium nitrate, selecting a trustworthy supplier with an understanding of sodium nitrate (NaNO3) and its associated risks is crucial.
For nearly two decades, ArChem has been a prominent chemical supplier in Iran. We hold accreditation to various ISO standards and provide a 100% quality assurance on all of our products. Our extensive experience and expertise make us a good supplier for your business needs.
we offer industry-leading services such as customized packaging, personalized labeling, and the option to select specific pack sizes. If you require further information, please don't hesitate to contact us.
ArChem conducts primary research surveys with various Sodium nitrate manufacturers, suppliers, and distributors across domestic and international markets to gain insights into the value chains and demand-supply scenarios and assess the market situation. The collected information is thoroughly studied, and annual reports are analyzed. Secondary sources, including credible paid databases and our internal database, are also used to verify the information. The collected data is analyzed, evaluated, and presented in chronological order to provide a clear picture of the market.
Our expert team comprehensively monitors and analyzes various aspects of the global Sodium nitrate market, including industrial segments and strategic viewpoints, to provide long-term industry performance analysis. This enables our clients to plan their future investments efficiently, mitigate risks, understand the cost dynamics, and balance market volatility.
Sodium Nitrate market overview
---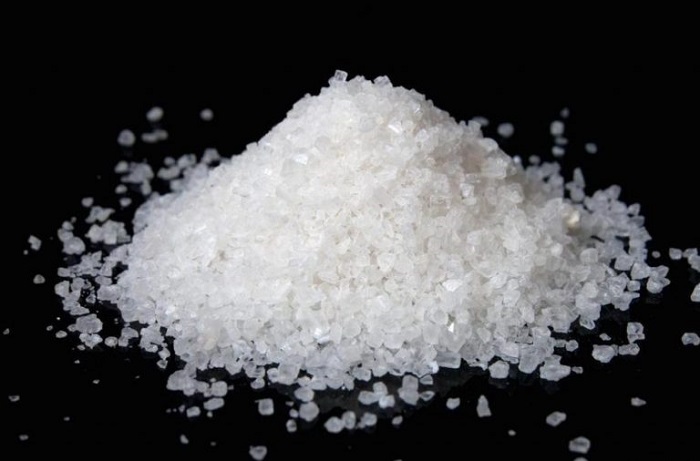 Industrial sodium nitrate is used in the production of fertilizers and as an intermediate chemical compound. Plus, it can also be used for the production of explosives, construction chemicals, and adhesives. In this article we are going to investigate the sodium nitrate market all over the world:
North America
In the last two years, the price of Sodium nitrate experienced a steady increase. This was primarily due to a rise in demand from the pharmaceutical sector, prompting suppliers to increase prices. On the other hand, the cost of Nitric acid decreased significantly due to the decline in global ammonium nitrate prices. The price of another feedstock, Sodium bicarbonate, also stabilized and so contributed to a firm pricing environment for Sodium nitrate.
Asia
In the last two years, Sodium nitrate prices in the Asia region experienced a positive trend, largely due to a surge in domestic and foreign market demand. This led to an increase in feedstock nitric acid prices, which rose alongside upstream ammonium nitrate prices worldwide. The price of another feedstock, sodium bicarbonate, also rose steadily, further impacting the Sodium nitrate market. However, the market remained stable due to increased production activity.
Europe
In the last two years, there is a positive trend in the price of Sodium nitrate. Increasing supply to meet demand, as well as continued purchases from the pharmaceutical sector, contributed to the price remaining on the higher end. In the European market, despite a significant decrease in the cost of feedstock nitric acid, prices continued to rise due to an increase in feedstock Sodium bicarbonate prices. However, increased production eventually had an impact on the market.
ArChem services
---
ArChem provides solutions to challenges and risks associated with the global chemical and petrochemical industry, helping decision-makers make informed choices. ArChem identifies and analyzes factors such as geopolitical risks, environmental risks, raw material availability, supply chain functionality, and disruptions in technology.
ArChem provides timely and accurate data, benefiting both domestic and global industries. we help industry players tune in to real-time data points, enabling them to execute billion-dollar projects globally. Some of the services include:
Market analysis
The installed capacity, production volume, and plant operating efficiency of companies are directly obtained from manufacturers. Government sources are used to capture import and export volumes. While, the demand for Sodium nitrate is calculated based on production, import, export, and inventory levels at the country and regional market levels.
Pricing analysis
The price of Sodium nitrate is influenced by the price trend of crude oil, fluctuations in feedstock prices, and the market movements of downstream sectors. In ArChem, information about pricing is captured through exhaustive primary interviews with domestic and international manufacturers, traders, importers, and customers on a monthly and yearly basis. Finally, region-specific markets for Sodium nitrate are analyzed, and region-wise demand patterns are tracked.
Company profile
The financial performance of top global players in the Sodium nitrate market is presented, along with basic details and information. ArChem also captures expansion plans and company strategies to help understand the vision of the companies and highlight areas where they need to focus more.
News & deals
ArChem provides daily updates on industry-specific and product-specific news, including exclusive news that captures plant shutdowns, closures, capacity expansions, and operating rates. It also offers insights on the demand-supply situation, awarding of technology licenses, new product launches, deals related to mergers and acquisitions, and strategic investments. These updates help players capitalize on market opportunities.
Sodium nitrate manufacturers & suppliers
---
Some of the key manufacturers in the global sodium nitrate market include BASF SE, Grupa Azoty, Sumitomo Chemical Co., and Avantor Performance Materials. ArChem is one of the main suppliers of Sodium nitrate in Iran for different industries.
Apart from being an international supplier of Sodium nitrate, ArChem is also proud to provide a diverse range of chemicals, which include:
Nitrocellulose
Nc solution
Solvents
Alkyd resin
Plasticizer
Raw chemical materials
At ArChem, we are committed to provide our customers with friendly and reliable service. Our products, including Sodium Nitrate, come with a 100% quality guarantee to ensure that you can make your purchases with confidence and peace of mind.
FAQ
---
What is the global market for sodium nitrate?
Global Sodium nitrate Market size was valued USD 106 million in 2021 and is poised to grow USD 167.7 million by 2030, growing at a CAGR of 5.9% in this period.
What is the price of sodium nitrate?
ArChem Sodium nitrate can be purchased in a variety of volumes. Depending on your orders, Prices are different. for more information, please contact our technical sales team in ArChem.
What are the industrial applications of sodium nitrate?
Sodium nitrate is used commonly as a fertilizer. Plus, it is used in the manufacture of glass, explosives, and potassium compounds.